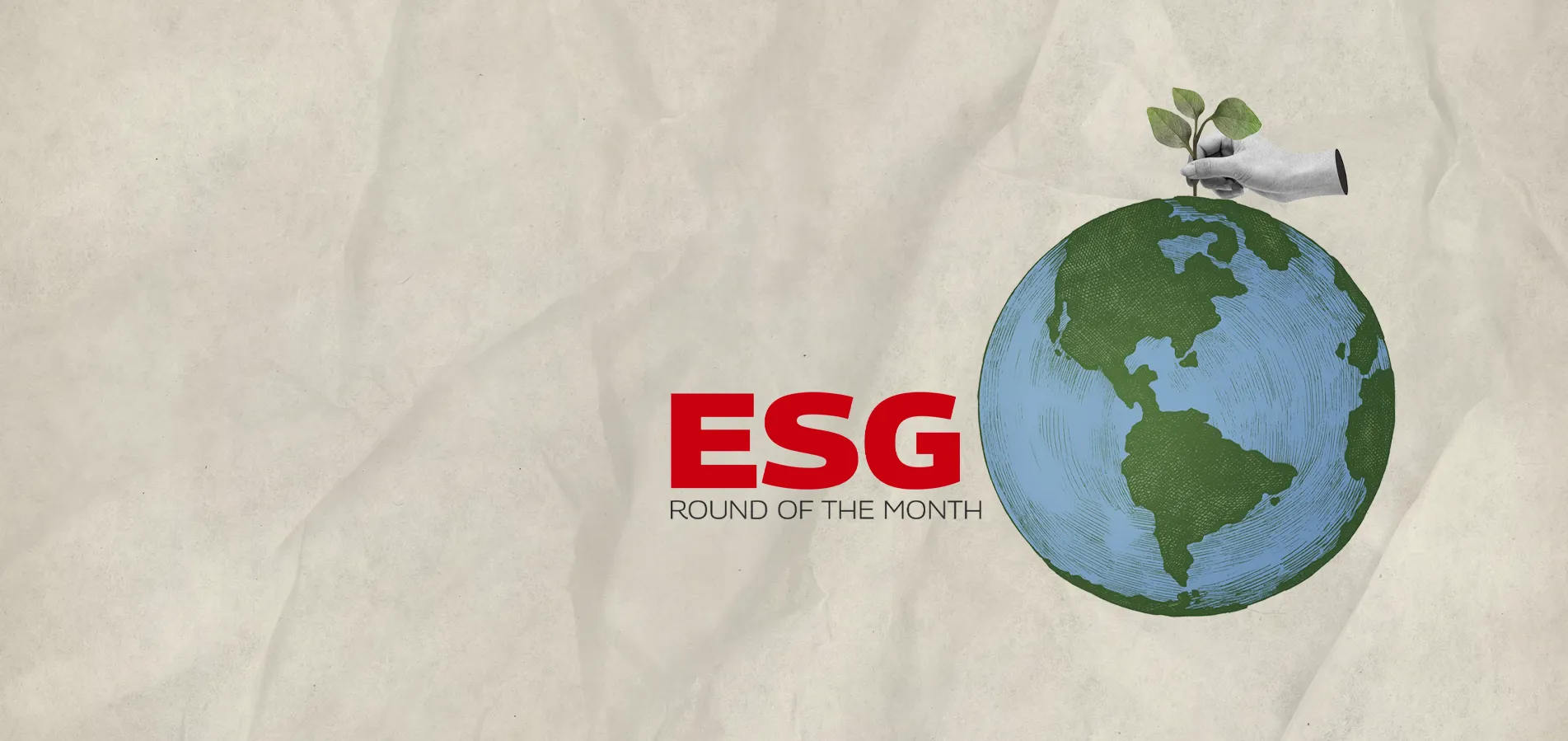 Featuring Mahindra Group Companies'
Latest ESG Initiatives
And Their Impact!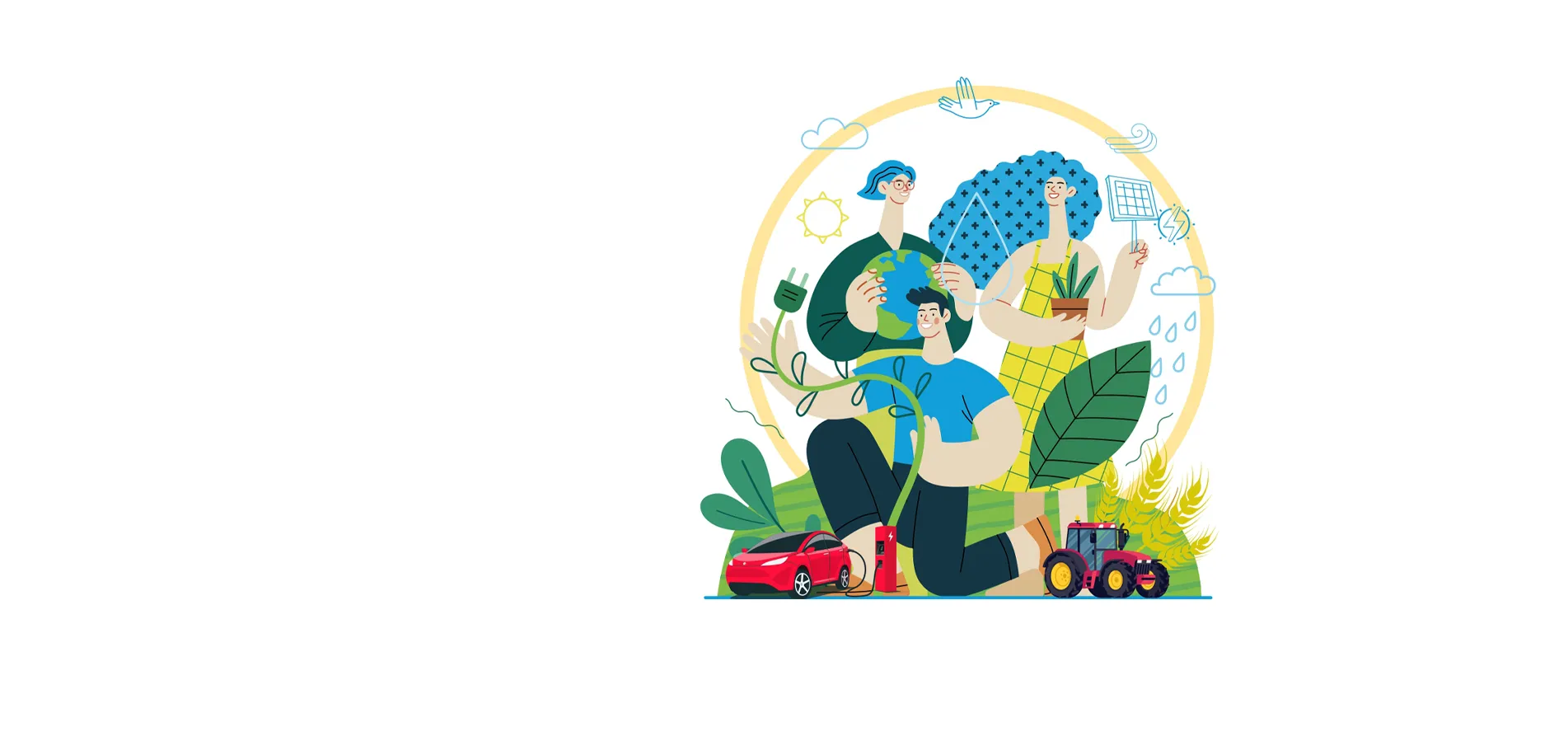 Mahindra Group's
Sustainability
Report 2023
Highlights our unwavering commitment to our planet and its people.
our 10 commitments
Mahindra creates positive change, for you and the world you live in.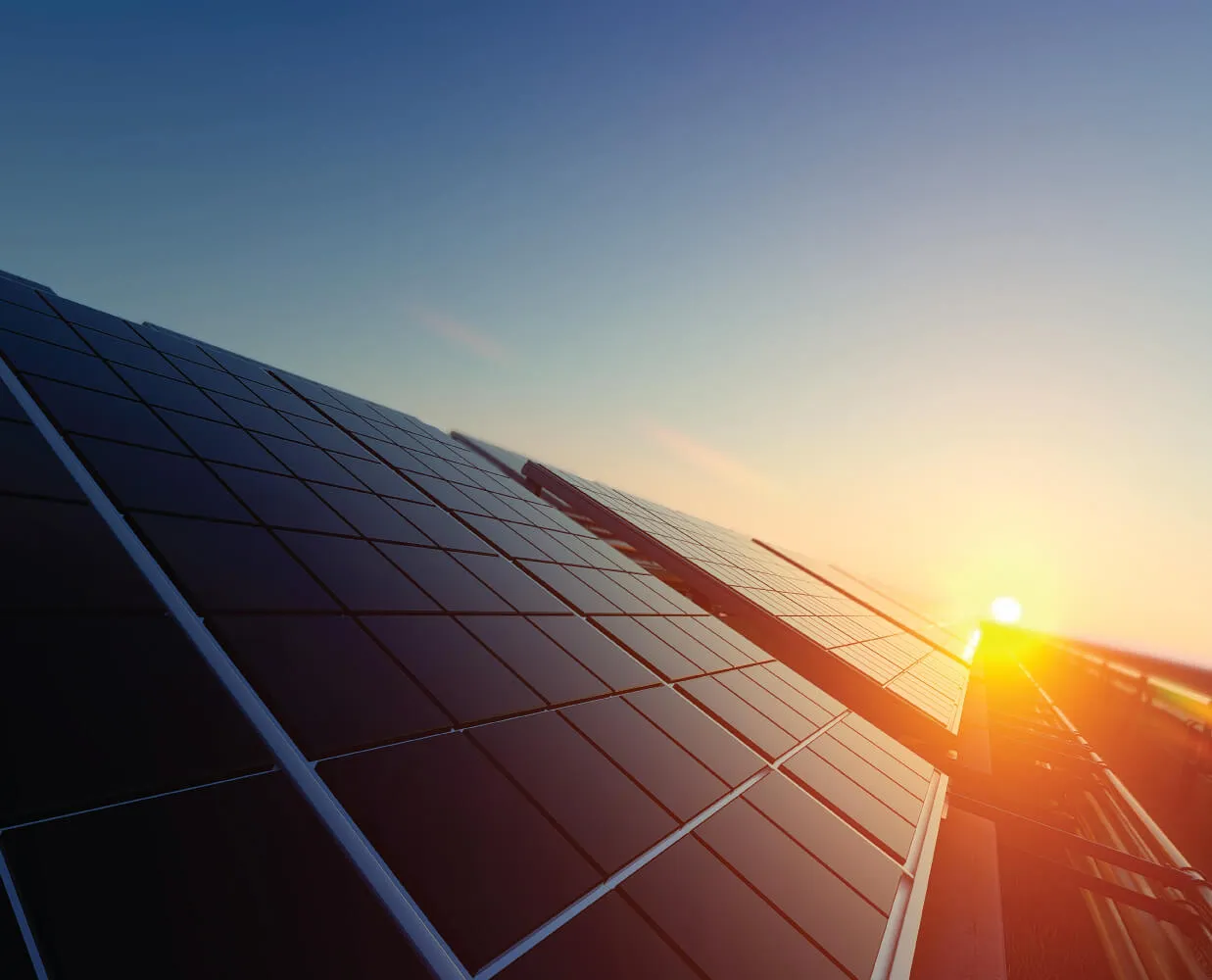 100% Renewable Energy
50% by 2025.
1/10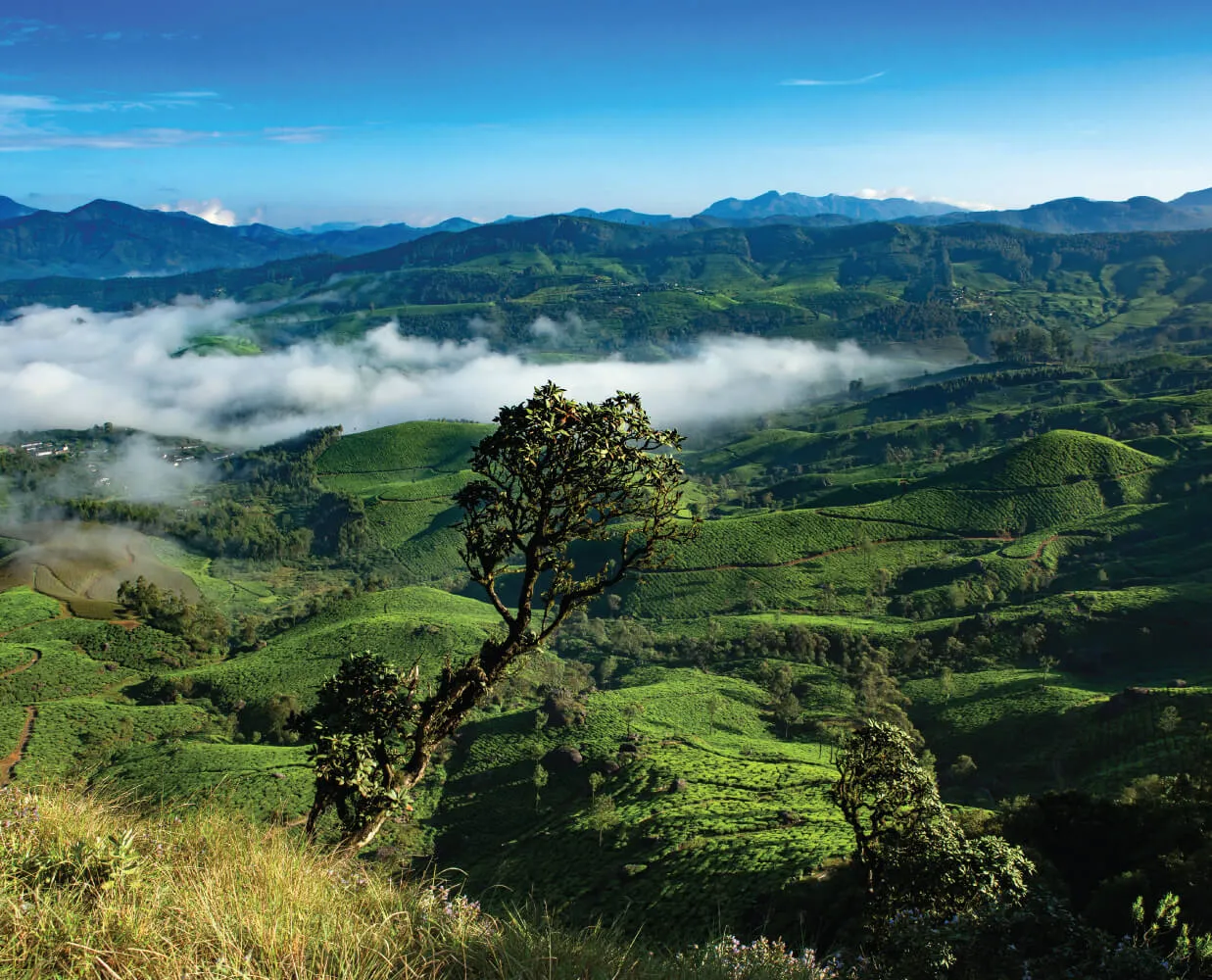 Hariyali - Plant 5 Million Trees/Year
20 million trees planted to date.
2/10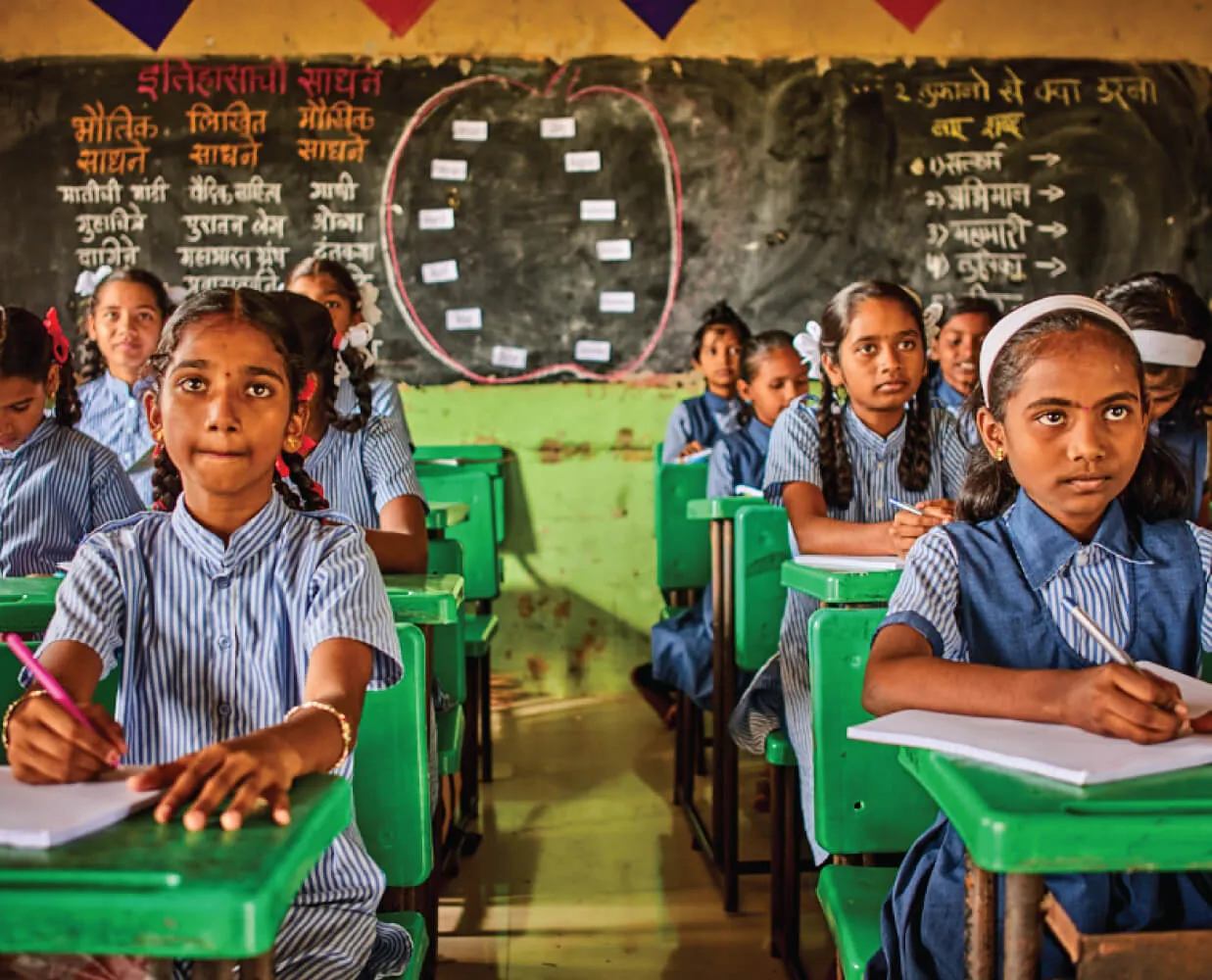 Educate 1 Million Girls Per Year By 2026
Future-focused development through our Nanhi Kali program.
3/10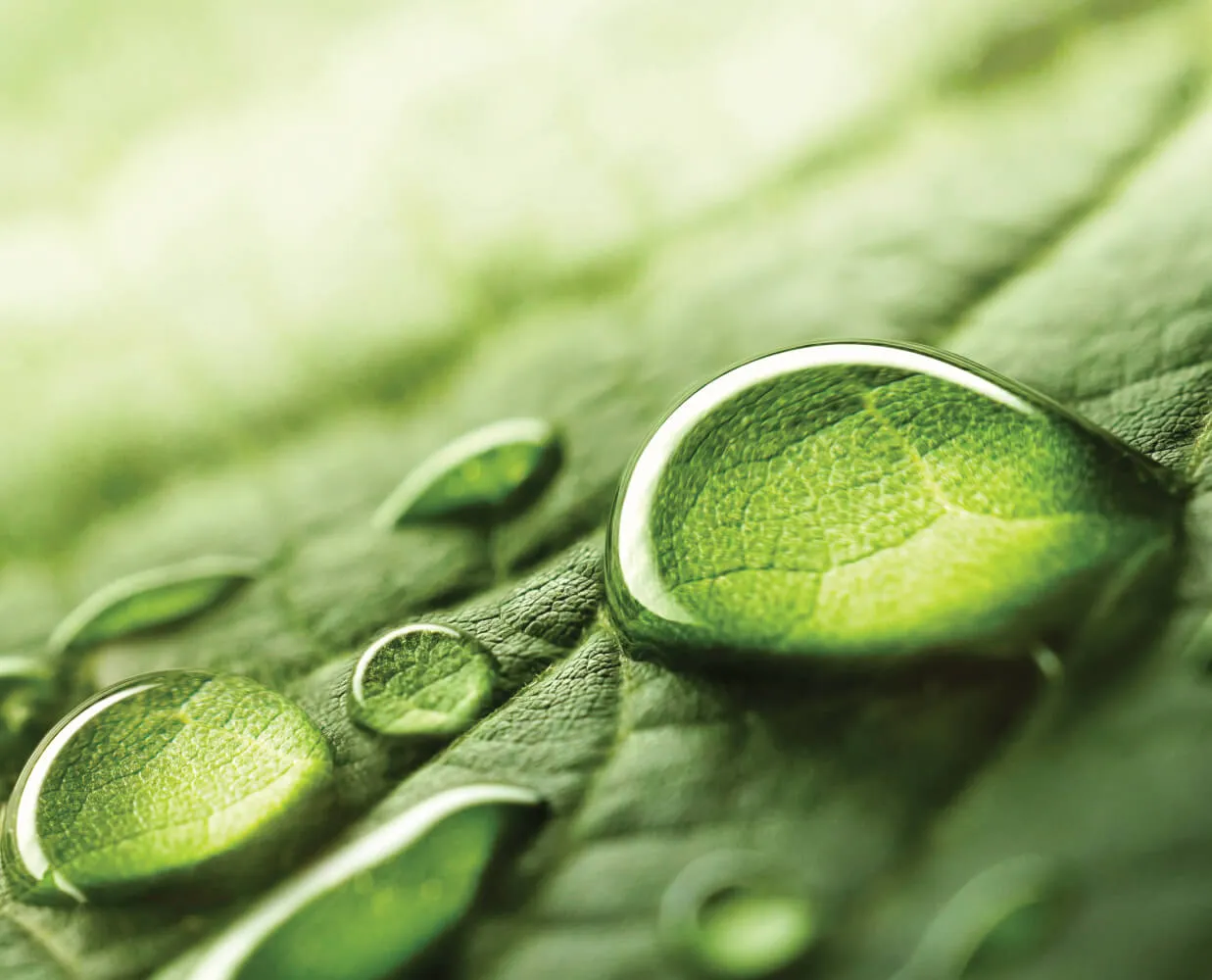 Carbon Neutral By 2040
Science Based Targets in place.
4/10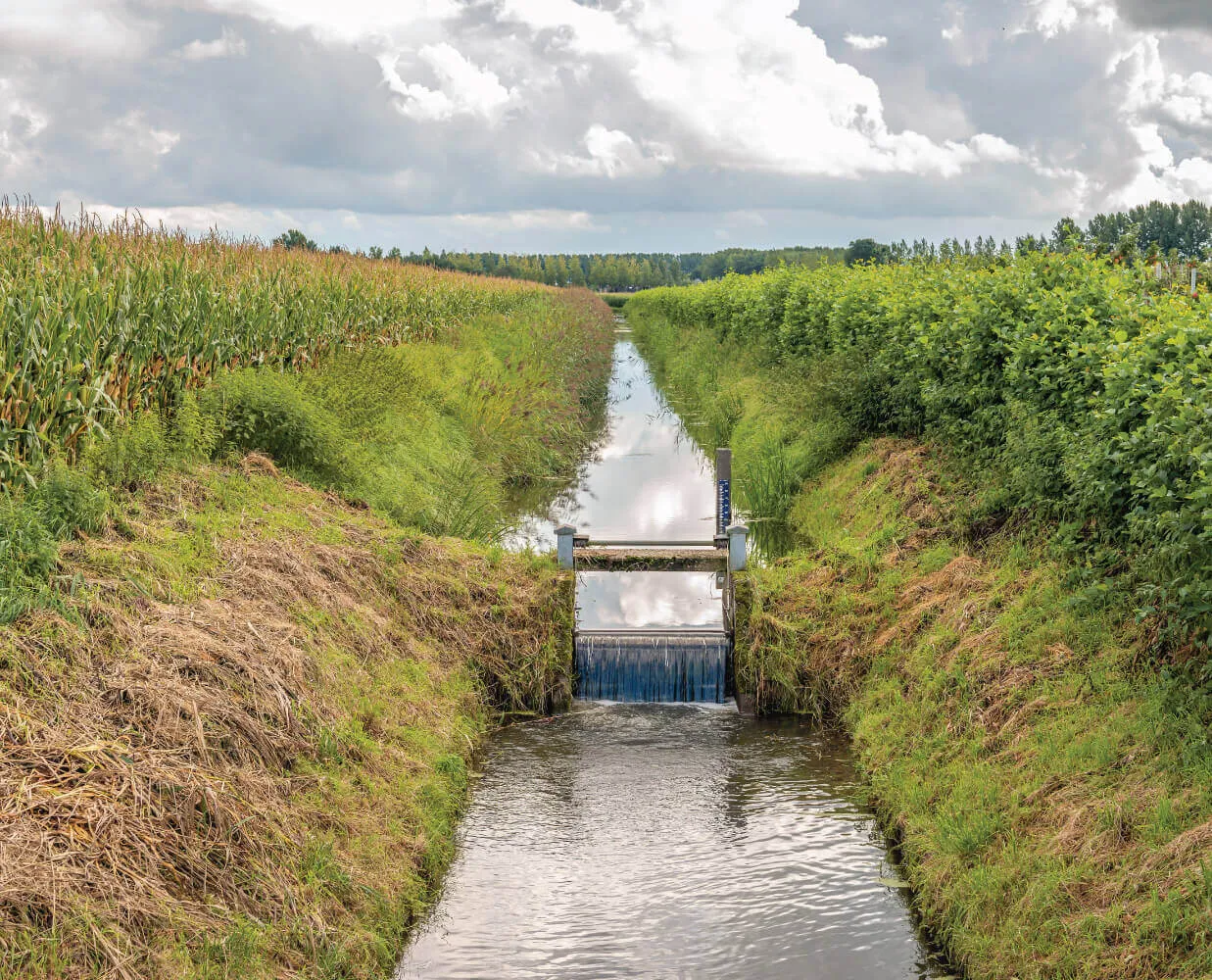 Be A Water Positive Group By 2022
We reinvigorate water levels by returning more water to the earth than we consume.
5/10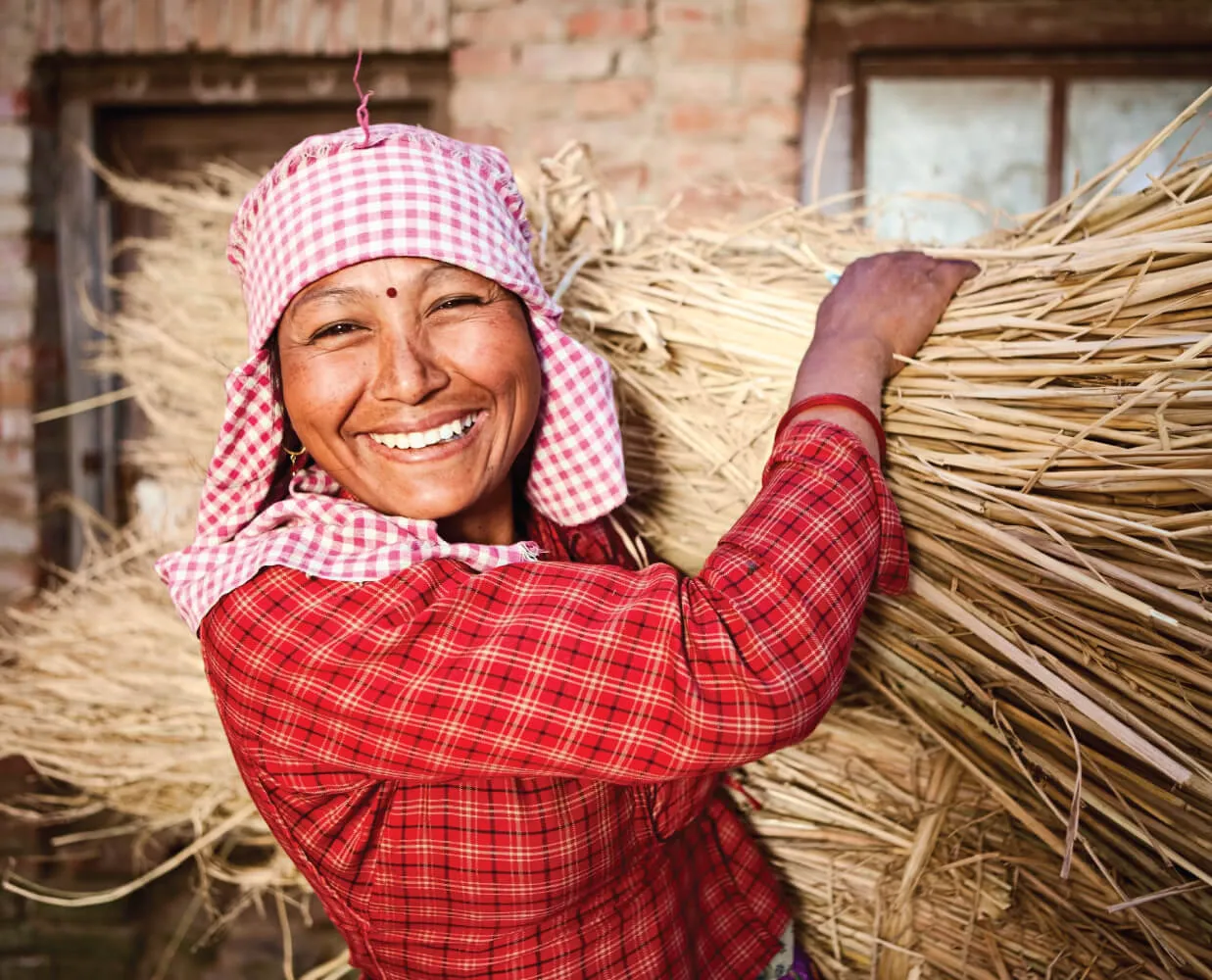 Women Empowerment
• Nanhi Kali
• Project Pride
• Project Prerna
6/10
100% Improvement In Energy Productivity
60% by 2025.
7/10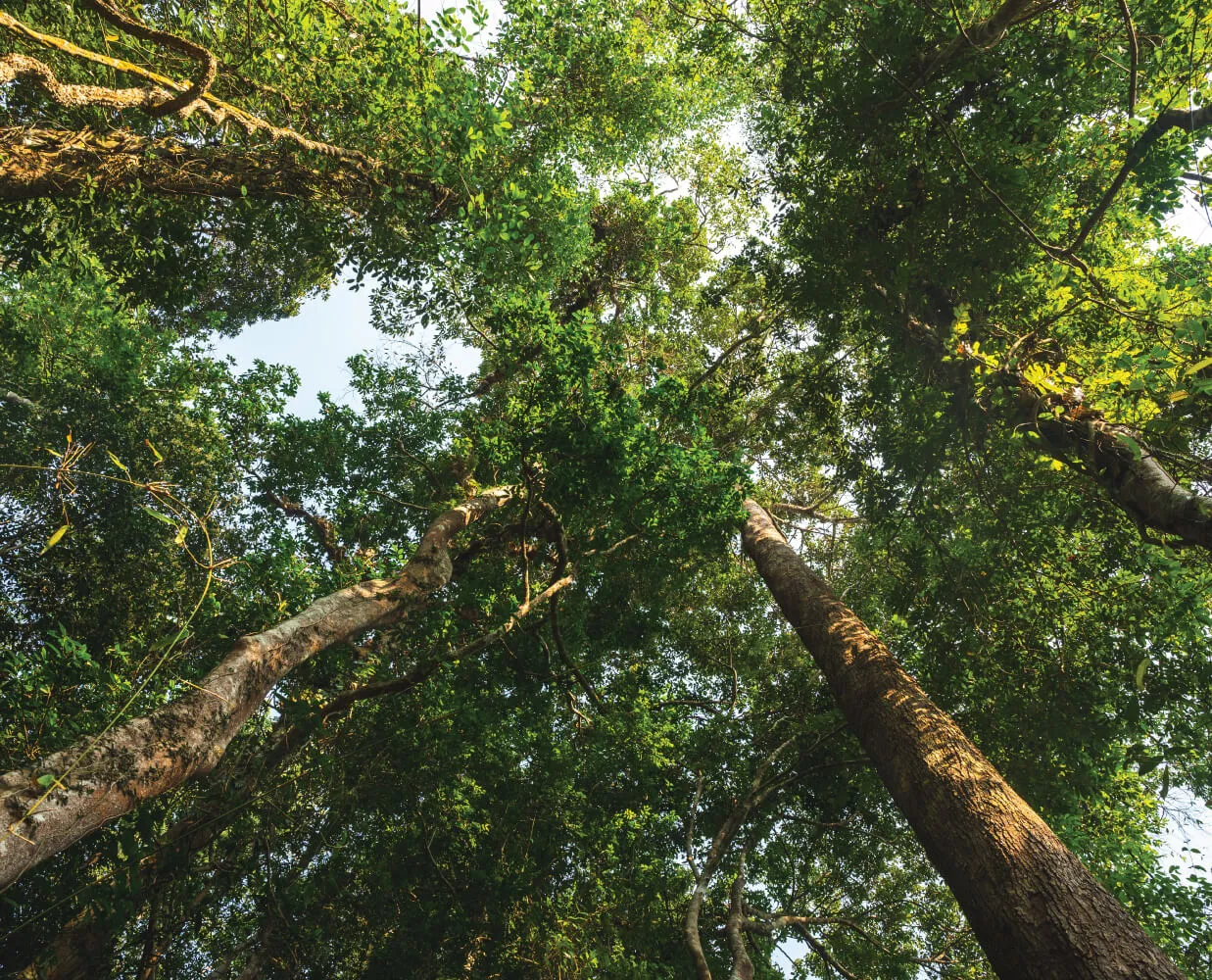 Carbon Pricing Emphasis By 2025
1st Indian company to have an internal carbon price.
8/10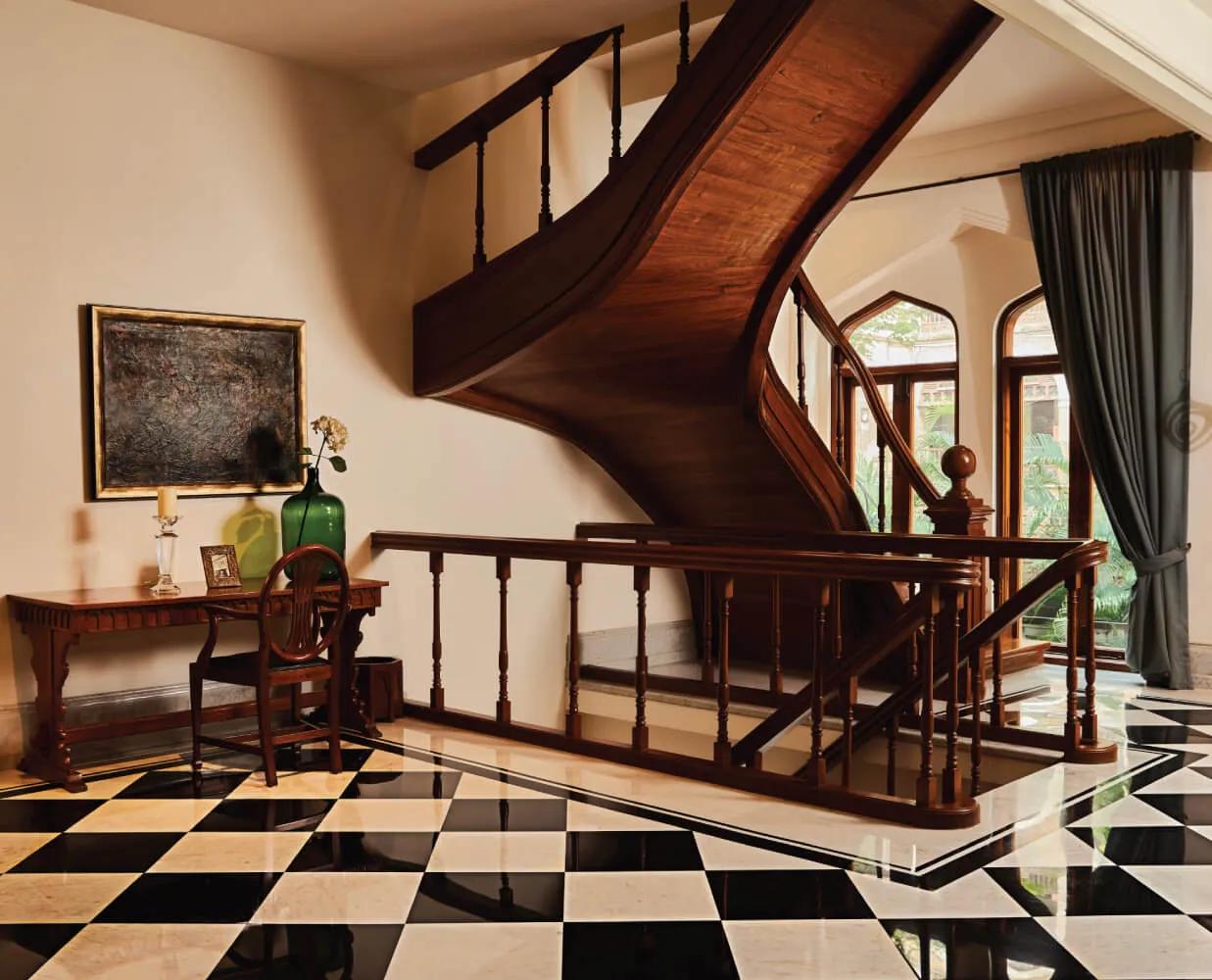 Gold Standard In Governance by 2022
Highest level of compliance and disclosures.
9/10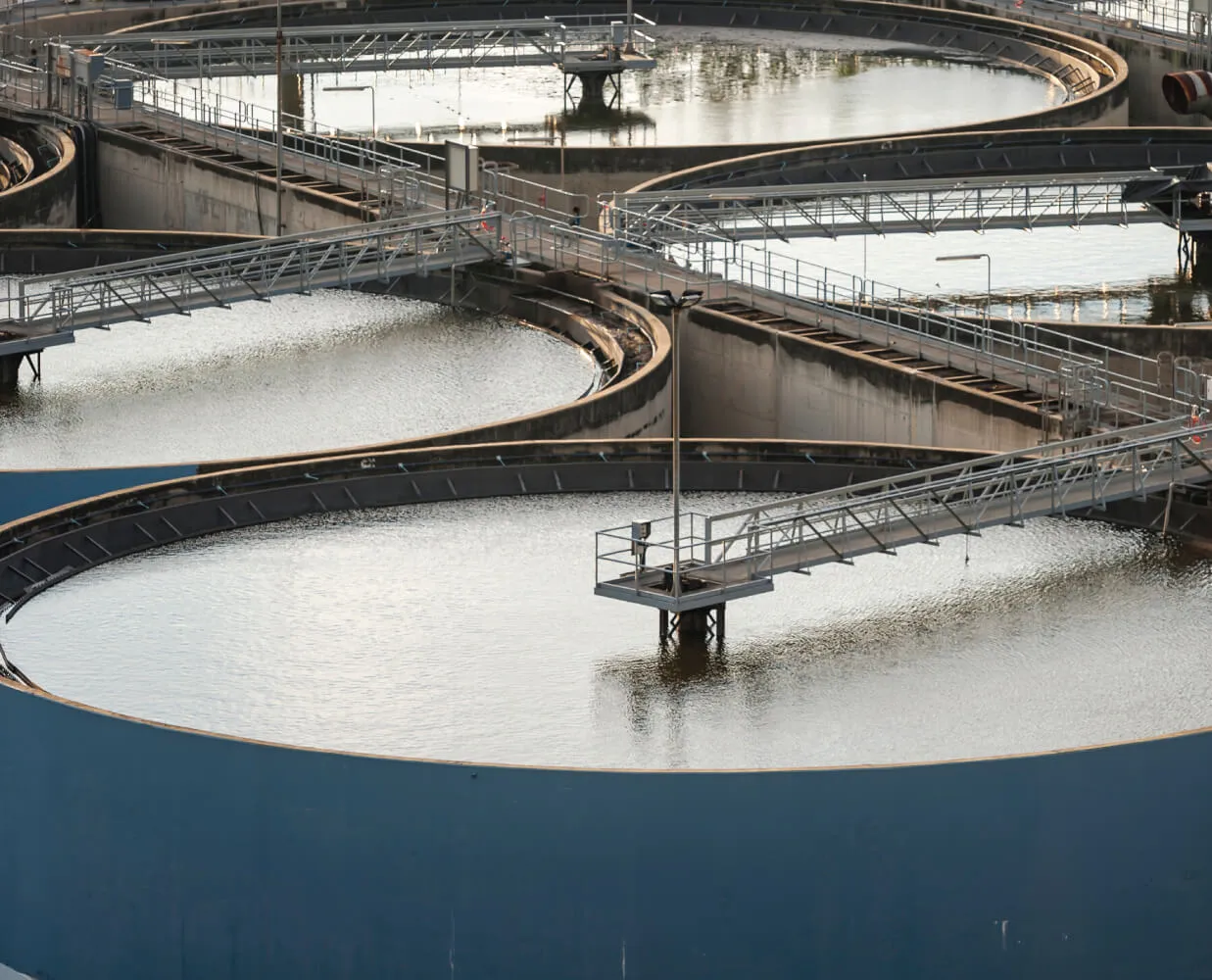 100% Sites ZWL Certified By 2030
• India's 1st certified ZWL location @Igatpuri
• 22/90 identified locations already certified
10/10
becoming planet +ve
Driving positive change in the world by going beyond carbon proactively and enabling our stakeholders to Rise.
Greening Ourselves
We are on an accelerated path to a sustainable, low-carbon business to reduce our environmental footprint across operations.
Decarbonizing Our Industries
We are enabling our supply chain to decarbonize themselves, and pushing the industry's shift to the use of electric vehicles & alternate fuels to shape the future of mobility / accelerate the transition to clean mobility.
Rejuvenating Nature
We are committed to rejuvenating nature beyond our operational boundaries and enabling our communities to Rise.
ESG by business
Driving positive change in the world by going beyond carbon proactively and enabling our stakeholders to Rise.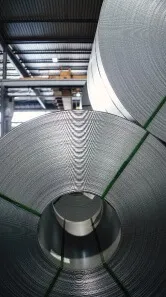 Carbon Neutral by 2040
Committed to Science Based Targets (SBT), Mahindra Accelo reduces steel wastage and energy consumption by decarbonising the steel supply chain.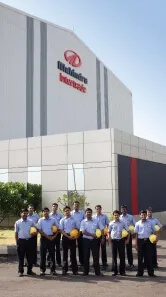 Best governed company
Awarded in the unlisted segment, medium category at 21st ICSI national awards.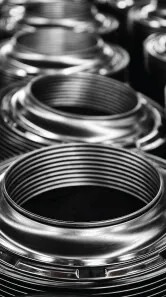 Decarbonising the auto industry
Supplying advanced high-strength steel for vehicles and EVs.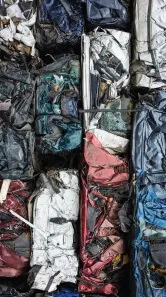 Promoting a circular economy
Environment-friendly, CERO recycling for end-of-life vehicles.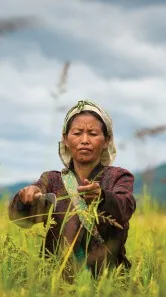 Community wellbeing
Education, healthcare, skill development, women empowerment, environment, and community welfare initiatives.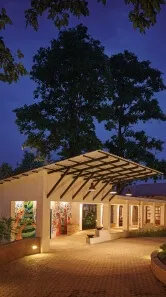 Solar Power
India's first 100% solar powered resort, Mahindra Kanha is one of the 15 Club Mahindra resorts that generate 48 lakh units (KWh) solar power.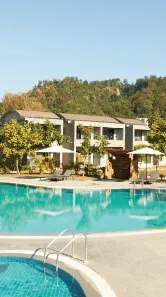 Water Conservation
6 Club Mahindra resorts were 'Water Secure' by end 2021, raising rainwater utilisation to 255 million litres across resorts.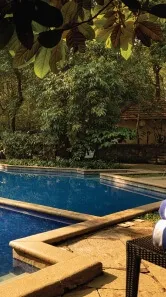 Waste Management
Club Mahindra Virajpet, India's 1st certified Zero Waste to Landfill resort is one of five in Club Mahindra.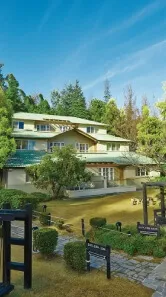 Sustainable Practices
8 Club Mahindra resorts awarded the 'Platinum' Green Building Certification by IGBC-CII.
Net Zero Energy homes from 2030
Mahindra Lifespaces is committed to the Mahindra Group's 2040 carbon neutrality goals.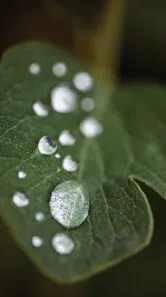 100% green certified projects
India's only real estate company developing 100% green certified projects since 2014.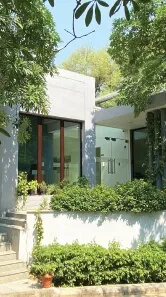 Mahindra Teri Centre of Excellence partnership since 2014
150+ building materials tested for energy efficiency, and guidebooks published on energy and water conservation.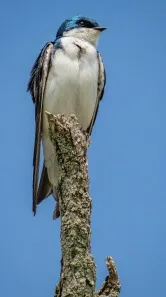 Nature-positive Mahindra Eden
Mahindra Eden conserved over 100 plant species, 25 bird species, and 25 butterfly species.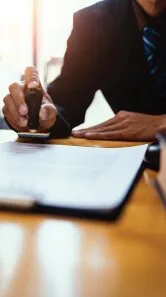 Business Charter with WRI India launched for decarbonization of Real Estate
Our commitment to 6 priority actions aligned to Net Zero.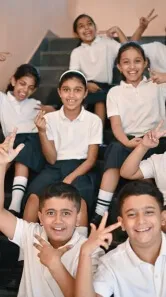 Green Army Initiative to create 1-million caring citizens
Reached 434 schools, 74000+ students, 2.9 lakh citizens.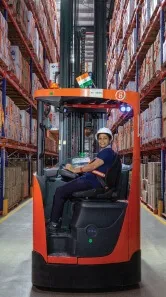 Carbon Neutral by 2040
Mahindra Logistics is committed to the Mahindra Group's 2040 carbon neutrality goals.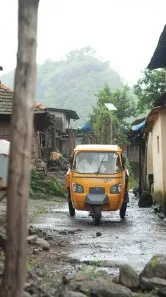 Delivering Sustainably through EDeL
EV's driven towards sustainable last-mile delivery.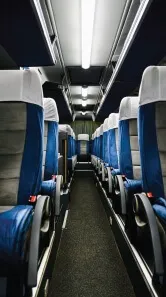 EV's for people mobility
250+ Electric Vehicles operational across different cities.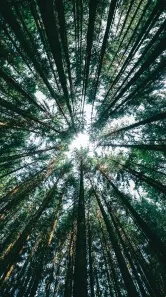 56K+ Trees planted across nation
56 K+ of Trees planted across nation.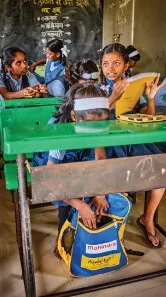 Recycling waste to create the school bags
#CutTheCrap campaign orgnaised to collect scrap from employees for making YELO bags (innovative bags which converts into desk) for distribution among school children across our locations.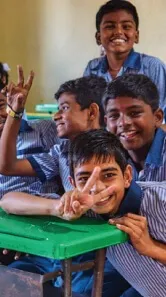 "Gayandeep" Program for building sustainable rural education system
Ensure quality education through infrastructure development. Impacted 21,000 + lives till date with this program.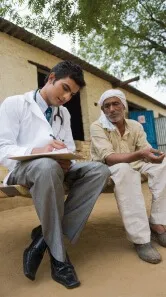 "Sehat" program for supporting rural healthcare system
Protecting and promoting community healthcare, safety and sanitation.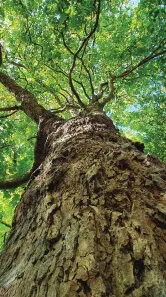 Mahindra Hariyali - A tree plantation drive
To help protect our natural environment and combat climate change, we have planted 9 Lakh saplings over 15 years.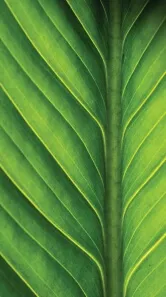 CSR & Sustainability Accolades
We've been inducted into the renowned FTSE4Good Index Series for ESG performance 3 times in a row, and ranked 29th amongst the Top 100 Indian companies for Sustainability & CSR 2021 by Futurescape.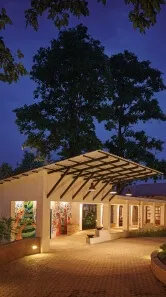 Saving 60% of Irrigation water
Saving on irrigation water through enhancing water use efficiency this also helps in maintaining soil health and optimises plant growth.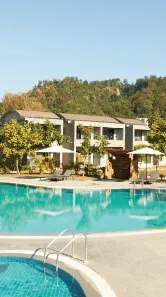 Socio economic Impact of Drip Irrigation
Apart from saving irrigation water it also helps in reducing consumption of Electricity, Fertilizers and Pesticides.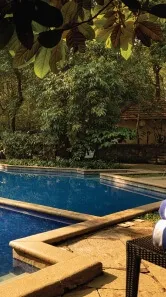 Best In class agronomy services.
With irrigation system we also provide agronomical services to farmers enabling him grow more crop with less Inputs which will enhance the income, social status.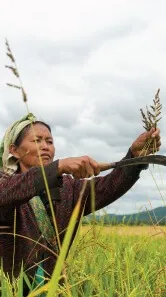 Watershed development project
Enhancing livelihoods by turning drought-prone areas into communities with easy access to sustainable water sources.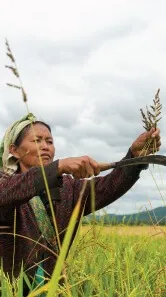 Education, gender equality and economic empowerment
Fostering employment and entrepreneurship for women through digital literacy and regenerative farming.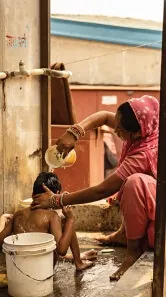 Access to safe and hygienic sanitation
A flagship project to curb open defecation through access to hygienic toilets, community awareness sessions and welfare activities.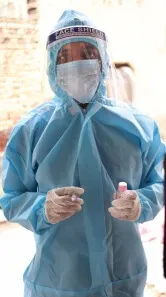 COVID Care Centre
Distribution centres for PPEs, hospital equipment and masks, providing access to vaccines to vulnerable rural segments.
key moments in our
esg journey
Mahindra leads the way in sustainability.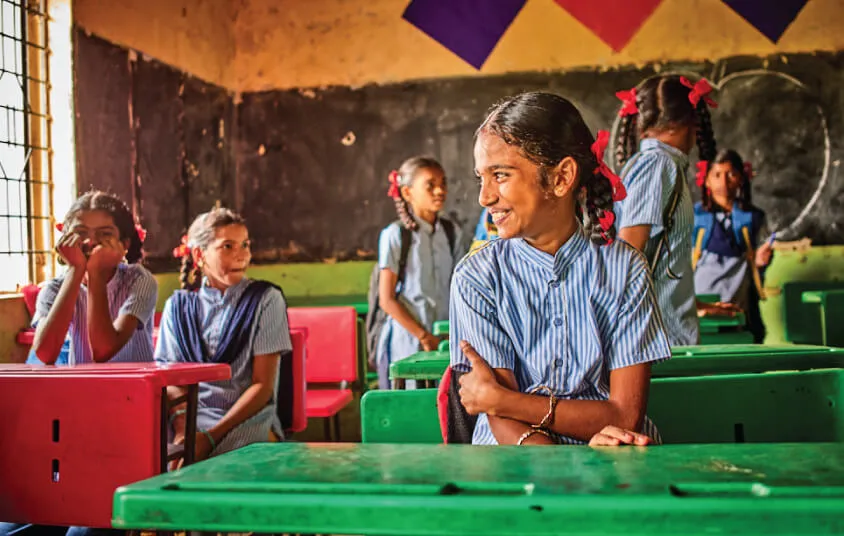 2005
Voluntary social commitment
M&M starts spending 1% of PAT on CSR.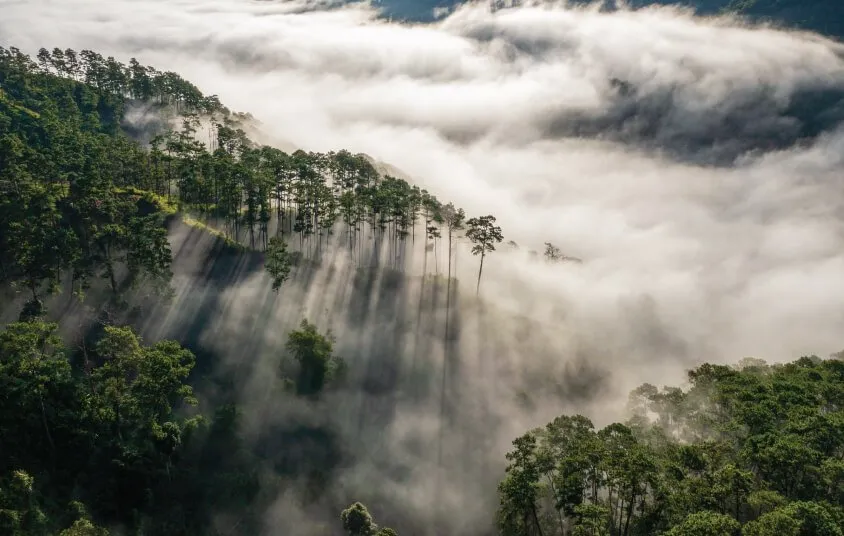 2007
Project Hariyali commenced
M&M commits to long term tree planting program.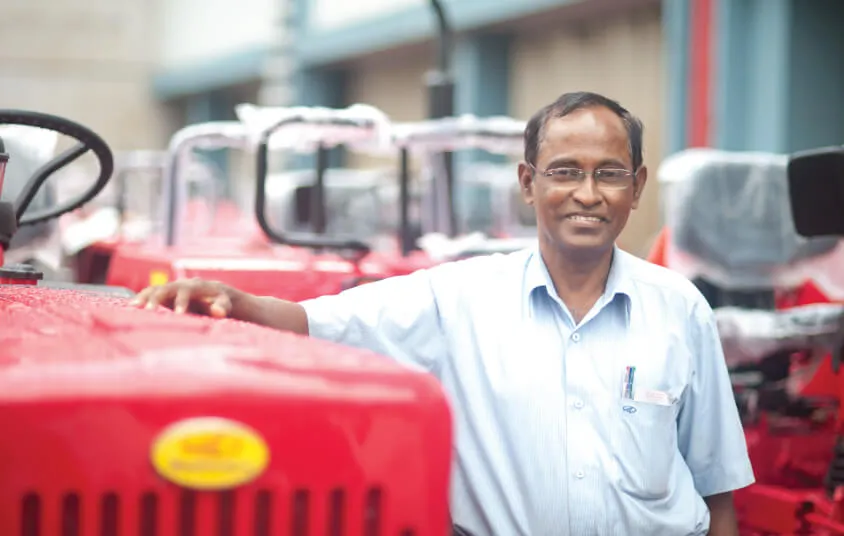 2008
Triple Bottom Line:
Focus on People, Planet and Profit impact.
Sustainability Reporting commences:
Disclosure of ESG performance to stakeholders.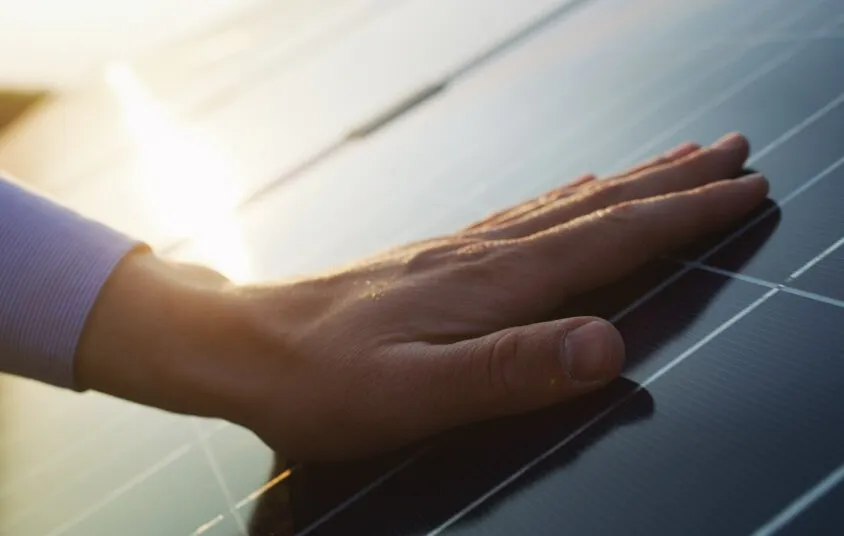 2010
Susten and Reva
Investments in solar energy and electric mobility.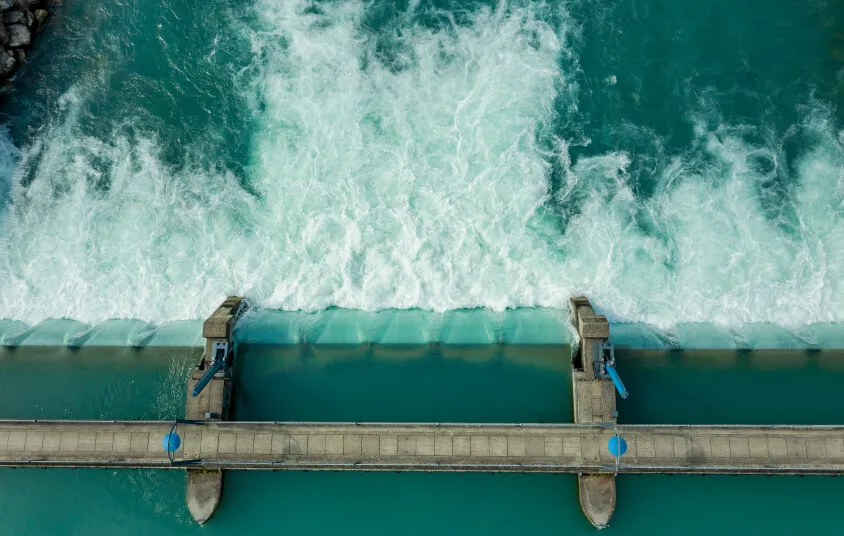 2014
Water Positive
Mahindra Group becomes water positive.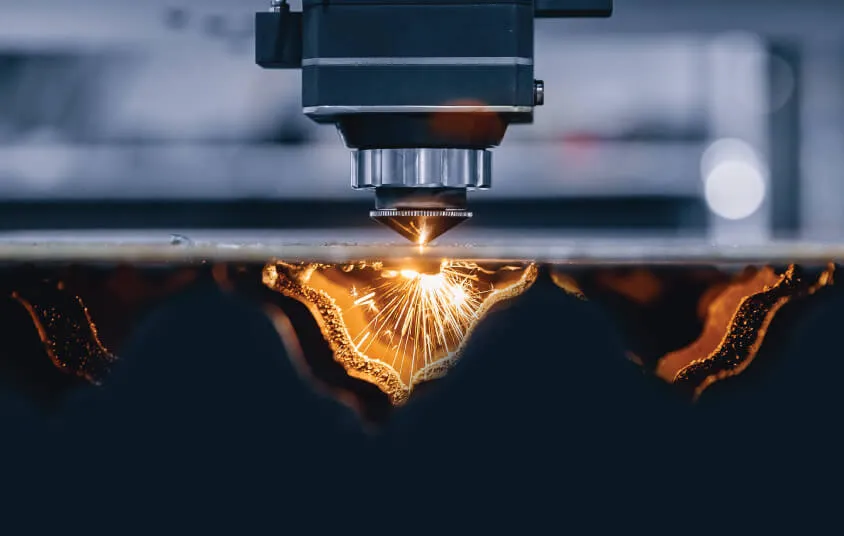 2016
Carbon Pricing
M&M, 1st Indian company to adopt an internal carbon price of $10.
EP100
M&M, 1st Global company to commit to doubling energy productivity.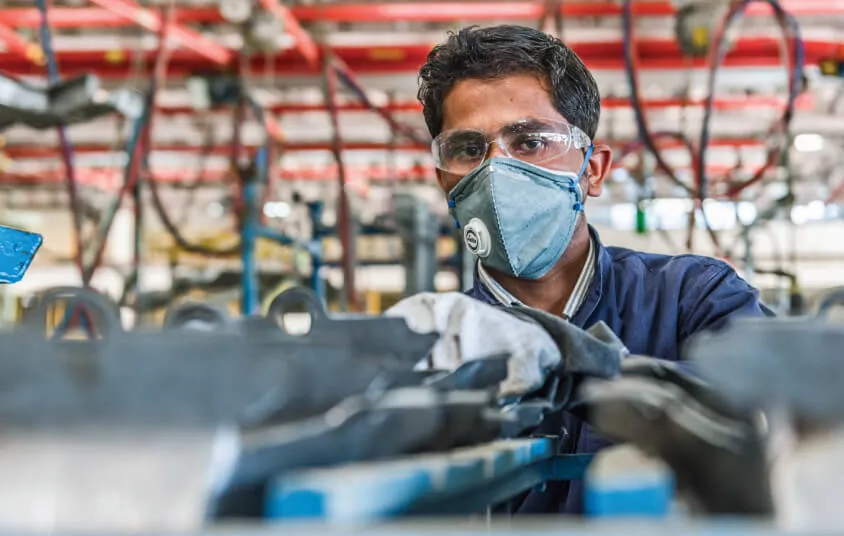 2018
Carbon Neutrality
Anand Mahindra announces Group's commitment to being Carbon neutral by 2040 at the Global Climate Action Summit, San Francisco.
Science Based Targets
Mahindra Group commits to SBT and challenges global companies at WEF Davos to adopt them.
CERO Launched
India's 1st authorized vehicle recycler.
Mahindra Igatpuri Plant
India's 1st carbon neutral and Zero Waste to Landfill (ZWL) Factory.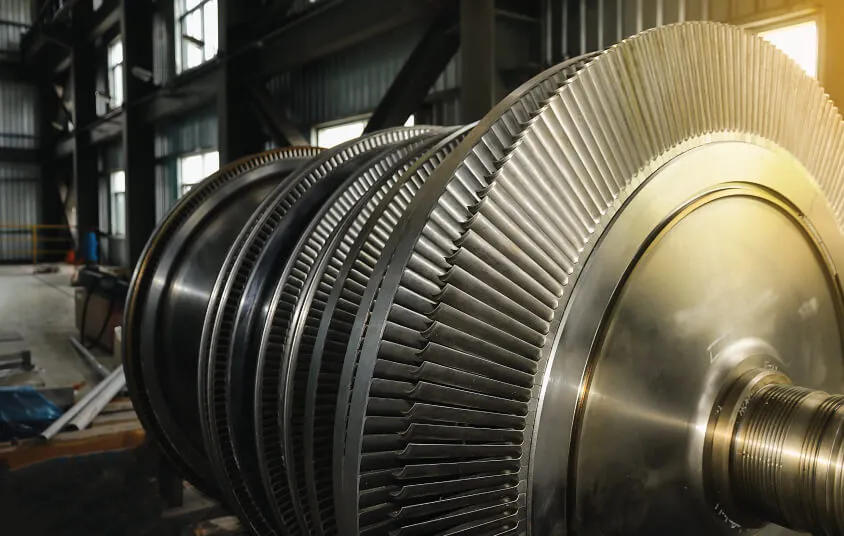 2020
Company achieves EP100
Mahindra Heavy Engines, 1st Indian company to achieve EP100 in a record time of 4 years.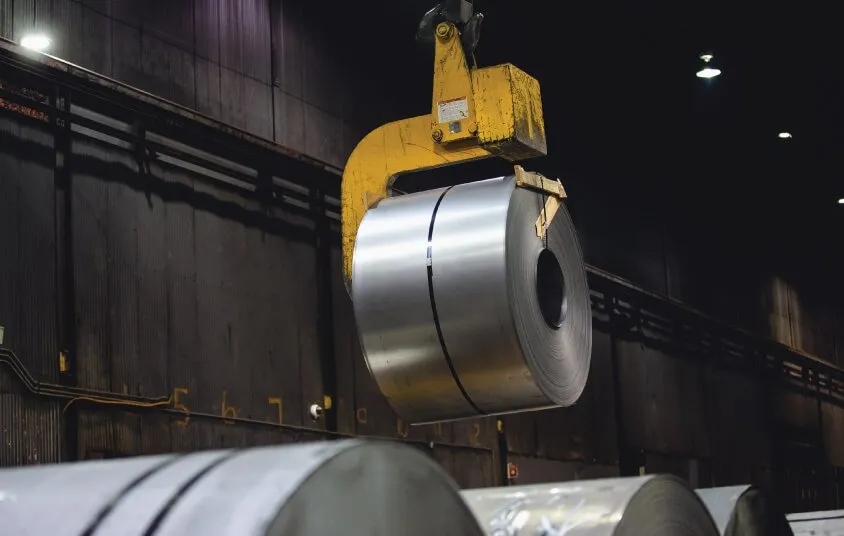 2021
Dow Jones Sustainability Index (DJSI)
M&M, 1st Indian Auto company to be a part of the DJSI World Index.
Carbon Disclosure Project (CDP)
Mahindra Lifespaces, 1st & only real estate company in leadership ranking of CDP, Climate.
WEF's First Movers Coalition
Mahindra joins as founding member committing to purchase of green steel.
Project Hariyali Milestone
20 millionth tree planted.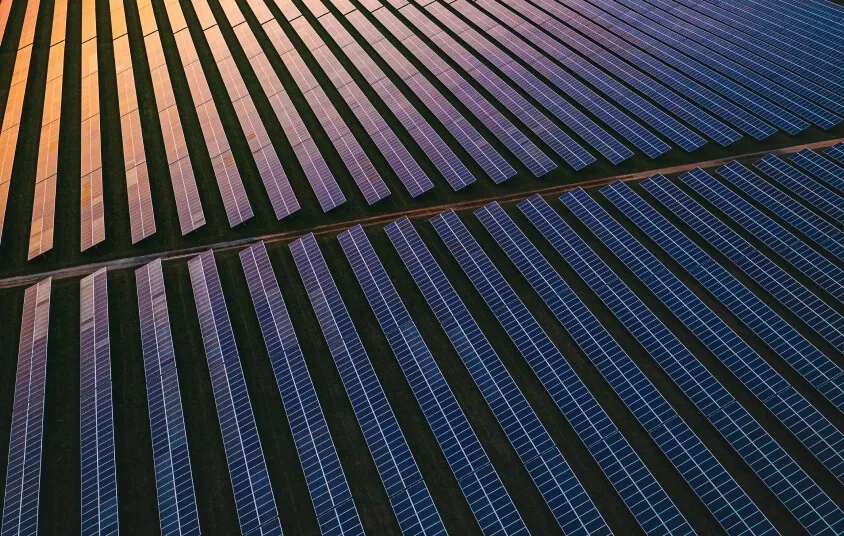 2022
Mahindra Eden
M&M, 1st Indian real-estate project to be a part of the DJSI World Index.
M&M reaches 45% renewable electricity
60 MWp Solar plant goes online in Parbhani, Maharashtra.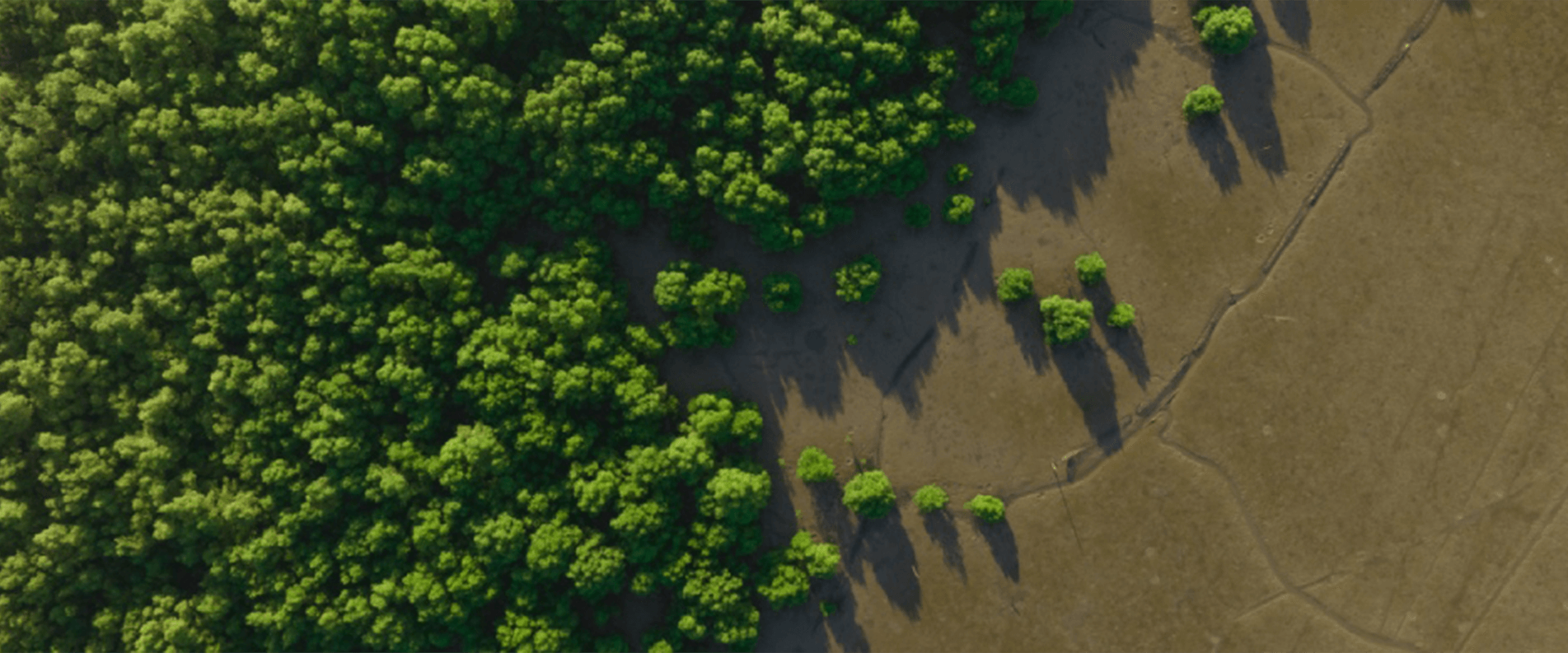 Recycled Wheels, Renewed Dreams
2023-09-18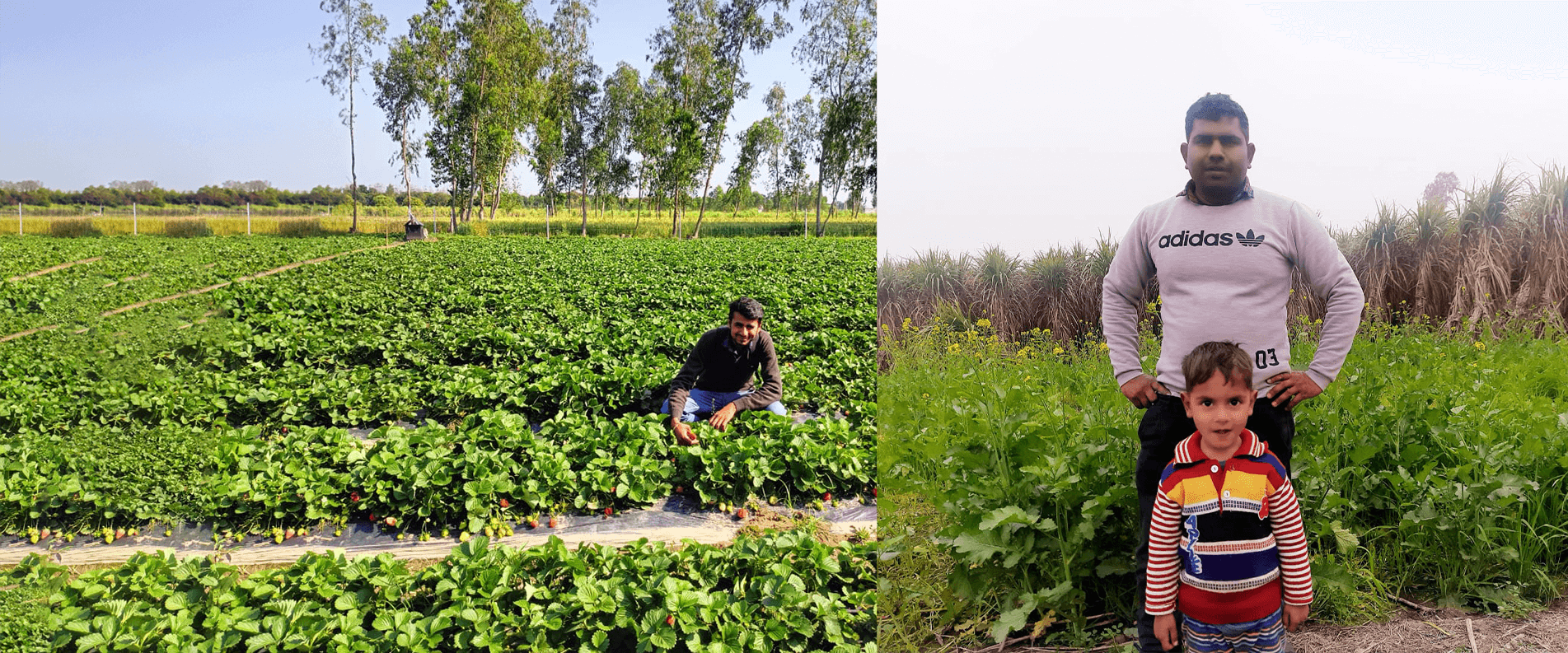 Meet our Earth Heroes
2023-04-26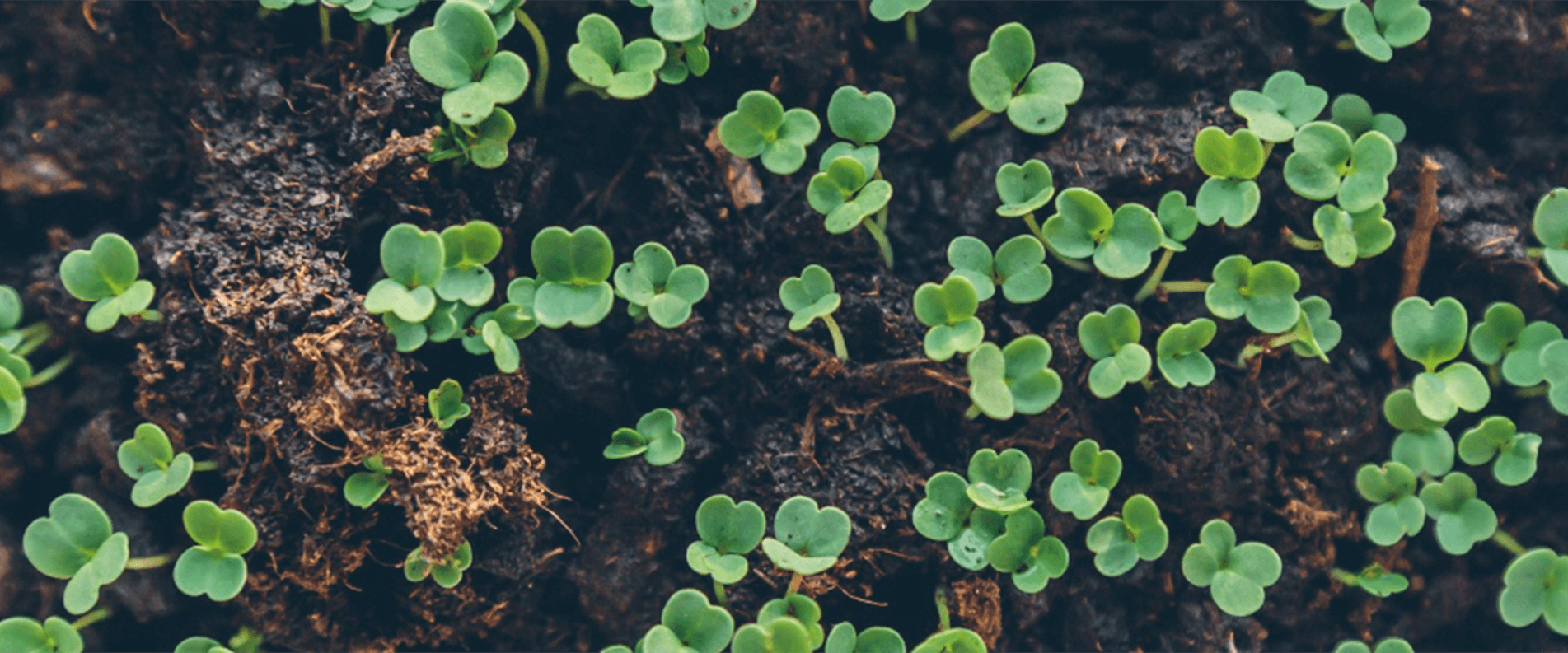 #RiseForAMoreEqualWorld - Kripa
2023-04-26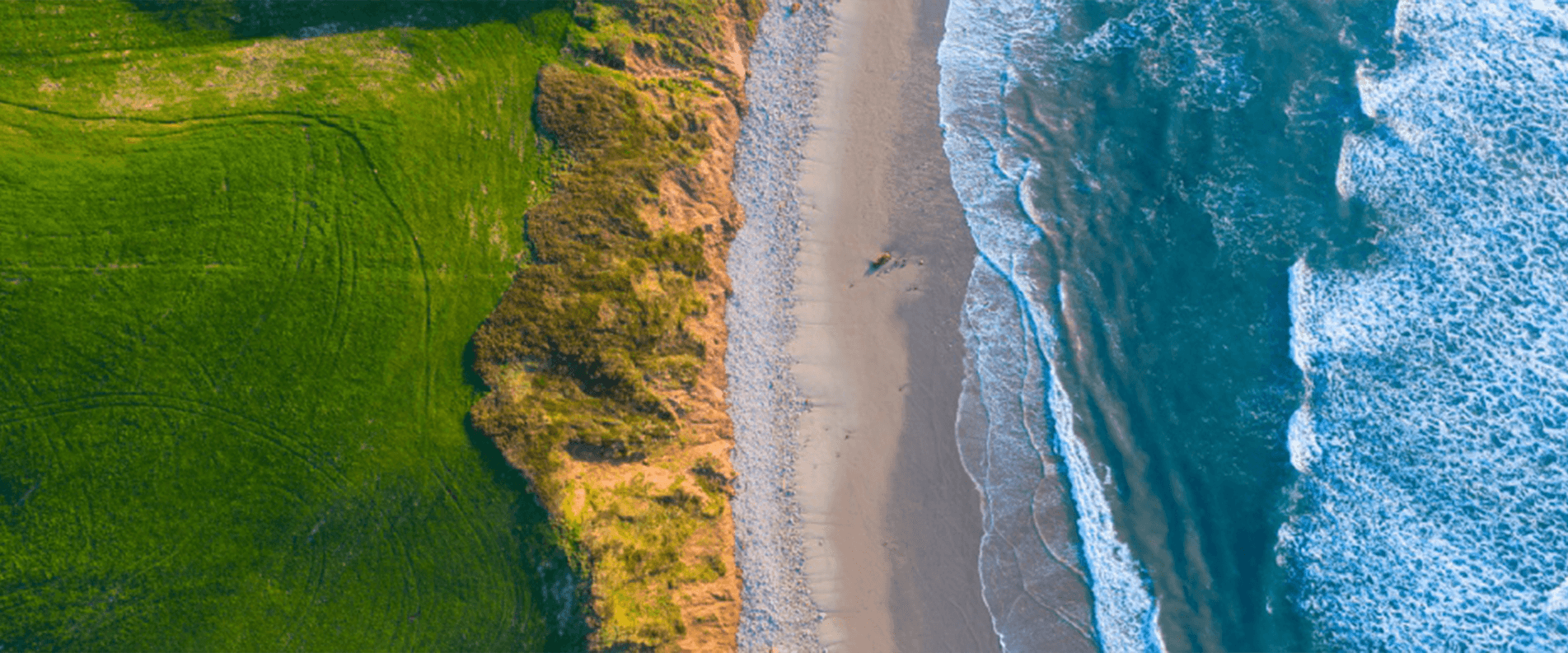 Green Buildings: Come home to a cleaner, greener planet
2023-03-10